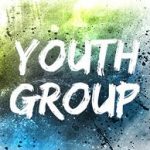 All Youth Group activities have been adjusted to accommodate social distancing requirements and safety protocols due to COVID-19. Contact Pastor Britney at [email protected]
Youth (Grades 6-12): On the Sundays the Kids aren't meeting, the youth will meet under the Bell Tower at 2:00 p.m. for hand bells first and then 3:00 p.m. for Youth Group. If you are not doing bells with Mr. Service, come at 3:00 p.m. We will wrap up around 4:30.
Questions? Contact  Pastor Britney Knight at  [email protected] If you have questions about music and hand bells for children and youth, contact Monty Service at [email protected]
Summer Camp Updates for Students in 3rd-12th Grade
Camps are fluid this year, subject to change due to the pandemic. Right now, Wet n' Wild week is on for our Elementary Students and Work Week is still happening for Middle and High School. Montreat Conference in North Carolina is no longer an option due to some restrictions. With that being said, another summer sleep-away camp in Pennsylvania is being considered for our 6th-12th Graders! Stay tuned!
Students entering 3rd-6th Grade: Looking for a way for your child to get away and experience camp with others their age but stay close by? Consider Camp Lambec: Wet n' Wild Week June 27-July 2! Camp Lambec is located on Lake Erie and is part of the Camping Association of the Presbyteries of Northwest PA. Registration is now open! Register online: www.camplambec.net It is a sleep-over camp filled with worship, bible study, outdoor activities trips to local water and amusement parks. Church scholarships are available; contact Pastor Britney!
Students in 6th-12th Grade: Work Week Camp at the Kirk House! Because it wasn't possible to go on a Summer Mission Trip in 2020, Pastor Britney is planning a five-day mission trip in our own backyard this June! Each day the group will serve neighbors in downtown Erie together! If it is safe, the group will stay at the Kirk House. If it is not safe, students will meet every morning and spend 4 hours working on a project before parting ways for lunch. Dates: June 14th-18th. As we get closer to June, a cost (food, transportation) will only be required if we are staying at the Kirk House. Pastor Britney will keep you updated.