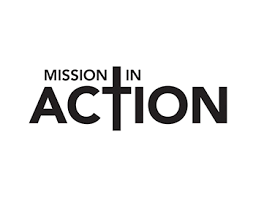 The First Covenant Mission Committee encompasses
both local and global areas of concern as we "reach beyond our walls and ourselves
to impact the community and the world for Christ through ministries
of compassion, justice and evangelism."
July & August 2017
This is the seventh year for the Erie City Mission's Bonkers 4 Jesus summer mission program, and this year First Covenant is hosting children in grades 3, 4 and 5 from July 10 to July 14.  There are  plenty of opportunities to volunteer. This is ECM's outreach with children in the inner-city via arts, athletics and academics.
There are many opportunities for volunteers which include:
Prayer…continue to pray for this mission.
Teaching cooking, marital arts, chess playing, gardening, music, creative writing, dance and more.
Supporting the supply list: breakfast snack bars, 100% juice boxes and fresh fruits for the daily break-fasts, chef hats aprons and food supplies for the cooking course, brand new tennis shoes.
Volunteer camp staff that can make a complete commitment to one or both of the summer camp weeks to build meaningful relationships, support hands-on, career minded activities and share your Christian faith.
Ancillary staff for breakfast lunch and snack teams, drivers, set-up and tear down teams, registration, audio-visual tech and photographers.
Assist with the Family Pasta Dinner celebration on Friday, July 14. To volunteer, contact Seph Kumer at 814-456-4243 x105 or mailto:

[email protected]

.
For more information about the Bonkers 4 Jesus Summer Program, contact RoseMarie Lackey, Director of Women's & Children's Ministries, Erie City Mission, 1017 French Street Erie, PA 16501 or call 814–879-0880 Ext. 402 or email at [email protected].
Save the Date Events: There are numerous summer mission opportunities. Your participation is invited. For now, be sure to "save the date" for each of the following:
July 14 – Erie City Mission's Bonkers 4 Jesus Elementary School family pasta dinner (Knox Hall)
July 20-23 –  ServErie Central High School renovation
August 1  – National Night Out at Gridley Park
August 30 – Block Party in the FPCC church parking lot
If you are interested in exploring mission possibilities and
assisting in the various mission initiatives at First Covenant,
contact Phyllis Tarno, Elder, by calling the church office at 814-456-4243.